I have been amazed at how nice Mucho does his beef brisket and the bark on the meat.
I used to do that but changed processes but what changed, what am I doing different today? I bought an electric smoker for convenience. So what is the difference between wood in an electric and wood in a wood or charcoal smoker?
So I started reading Dr. Greg Blonder's website where he has the instrumentation to test. It turns out that the issue is CO and NO in the combustion control, http://www.genuineideas.com/ArticlesIndex/sranoxring.html . In the literature, he show the different gas produced in different smoking techniques.
More reading material http://www.genuineideas.com/ArticlesIndex/sratlas.html 
My last experiment with charcoal briquettes and wood.
First picture of a brisket just cured with Cure#1, salt and, no spices added. The cure was calculated for meat weight, water weight, cure and salt. Brine cure.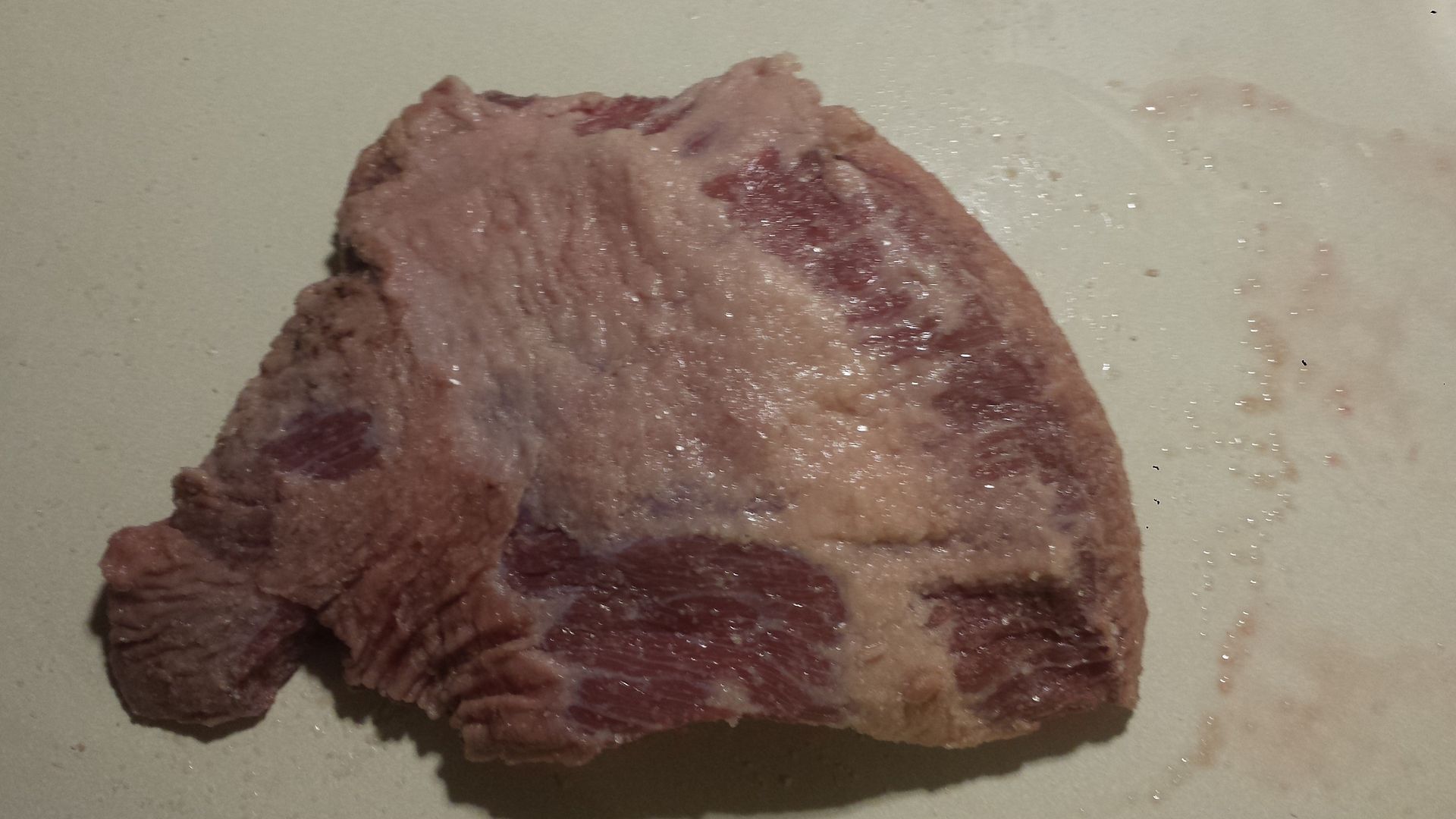 Seconded picture, spices added just before moving to smoker, smoked and cut.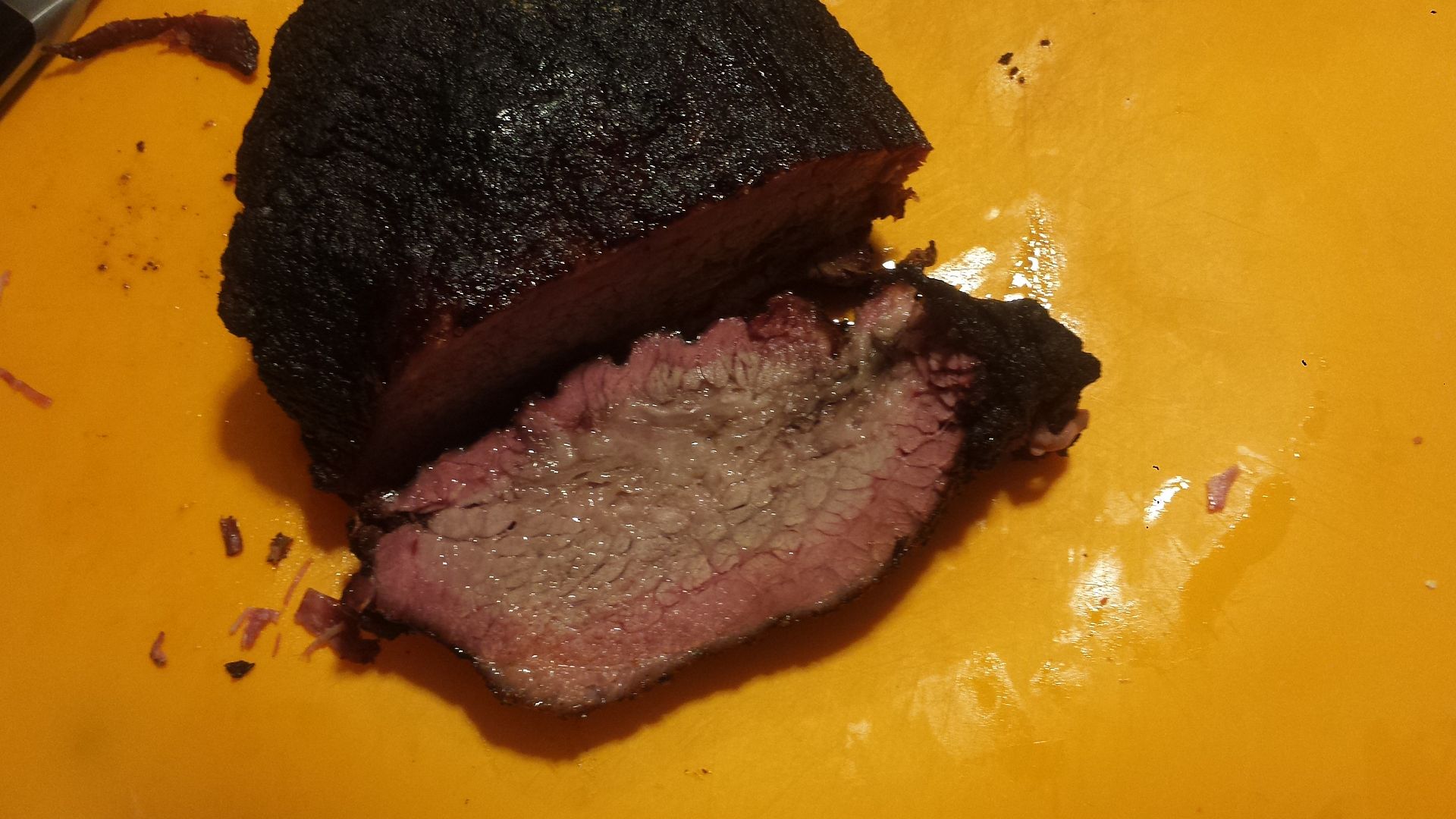 You will notice the fat through the center of the brisket, I did not separate the point from the flat in the brisket.
Cooked the meat to an internal temperature of 209 F. using a 2 probe system for deck temperature and meat temperature, about 8 hours total. The meat was seasoned right after coming from refrigerator and not allow to come to room temperature. I cut off a big slice for my wife's chef to try. The smoked brisket was really good.
Notice how far the smoke ring moved into the meat with the cure and controlling the air movement through the smoker.
I am moving away from using spices during the cure process and just adding spices before smoking. My opinion is the spices are wasted during the cure process because the spice molecule is to large to have much penetrations into the meat.
I am going to do another experiment with using pickling spices in the cure the cure today.
Chris