If you've ever felt guilty (like me) about pitching half of all that sourdough starter each time you feed it, then this a great way to make use of of it.  This comes from a recipe I found on the King Arthur site and creates some really nice moist and fluffy pancakes.  It was originally meant for waffles, but as I don't have a waffle iron anymore I use this for pancakes.
It involves creating a sponge you let sit overnight, which is ready to use when you wake up and are anxious for breakfast.
Sponge:
241 g unfed sourdough starter (you can pull this when you take your starter out of the fridge to feed it)
241 g AP flour
454 g Buttermilk
28 g sugar
Mix this up in the evening, cover with plastic wrap and let it sit on the counter overnight.
In the morning, it should  look something like this, with plenty of bubbles.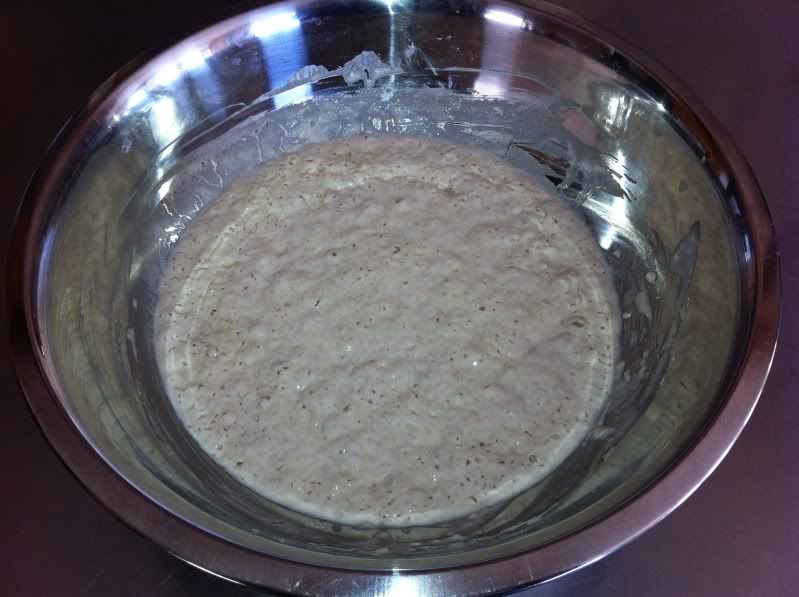 Pancake Batter:
All of the overnight sponge
50 g of melted butter or oil (I have only used butter)
5 g baking soda
4 g Kosher salt
2 large eggs
Beat the eggs and melted butter together and add to the overnight  sponge: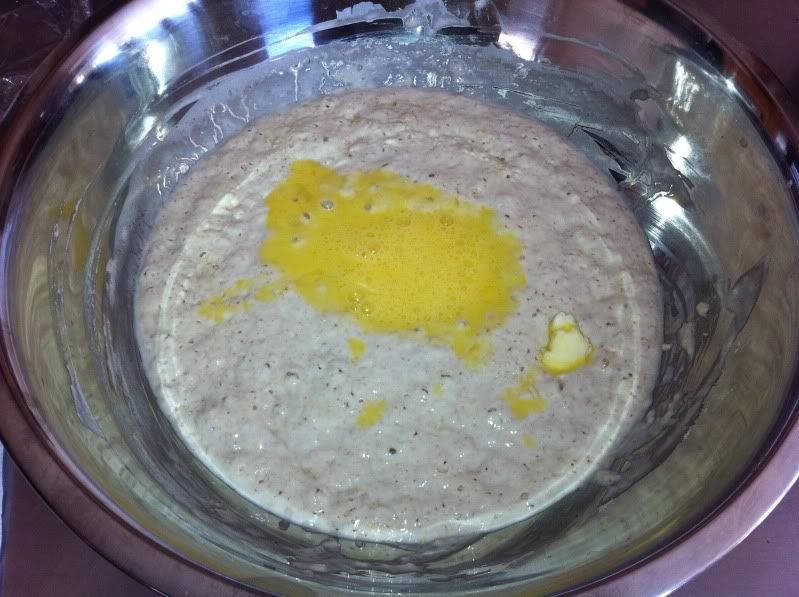 To this add the baking soda and salt.  Mix.  The original recipe suggests it will bubble up, but I haven't noticed.
This is now ready to use.  Feel free to add anything to this like walnuts, blueberries, strawberries, etc.
Pour some mix into a hot buttered skillet.  Turn when the top bubbles up:
This recipe probably makes about 8 or so pancakes depending on size, but I cant really eat any more than 2.  You can store the left over batter for at least a couple of days in the fridge.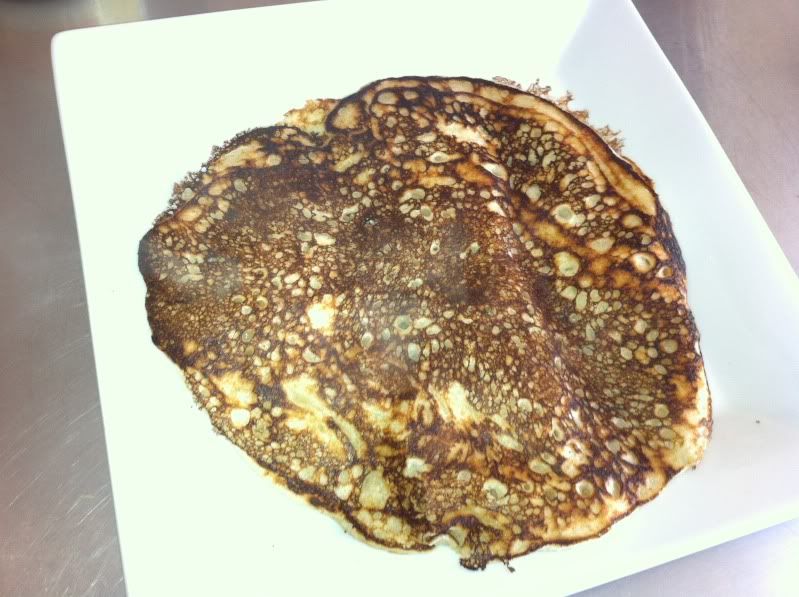 Make sure you get some real Grade A VT maple syrup.  No offense meant, but Aunt Jemima just is NOT maple syrup.  BTW, my wife taught me the true art of dipping the pancake into a ramekin of warm maple syrup as opposed to pouring the syrup over the pancakes.