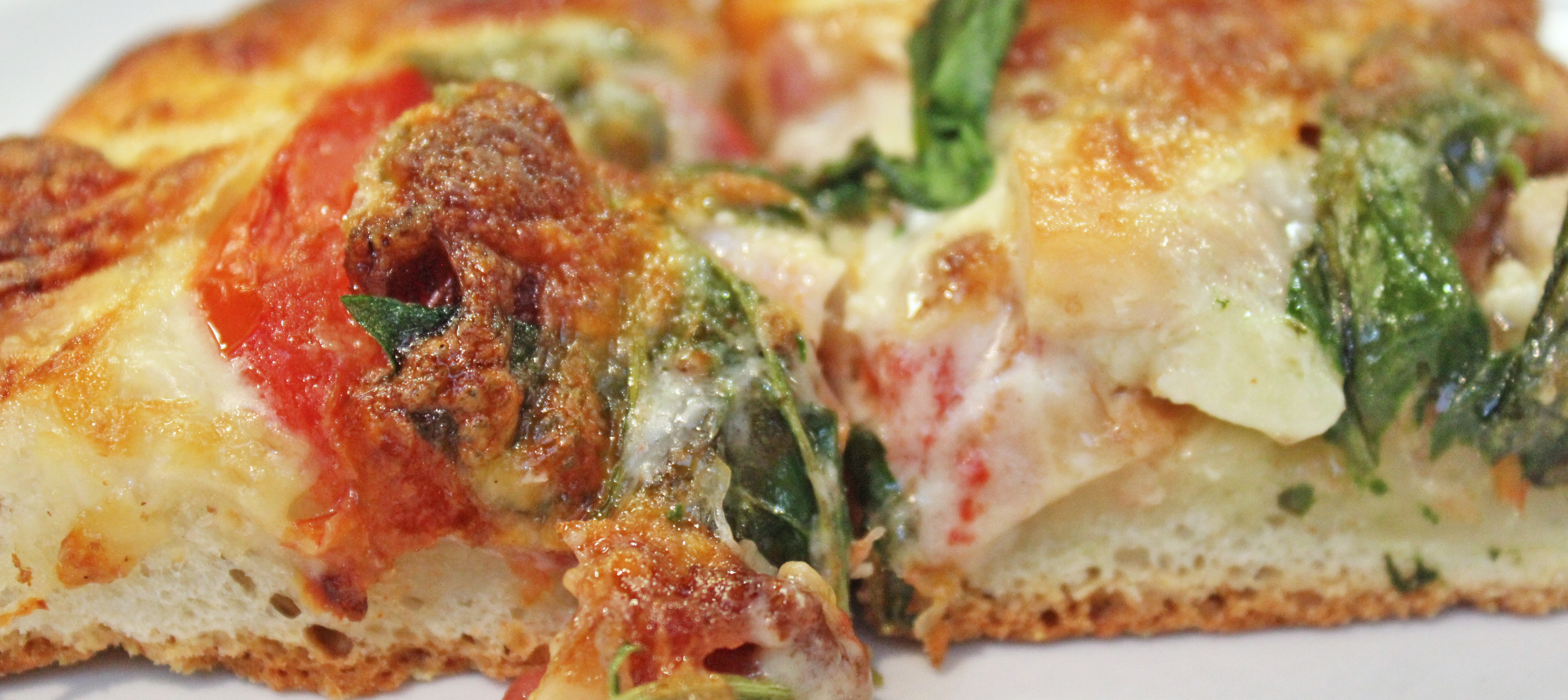 Watch Video | White Garlic Pizza Sauce
Description
A simple, bechamel based "white garlic pizza sauce" that is delicious on top of any type of pizza, but especially good when paired with a Sicilian crust topped with bacon, chicken, tomato and spinach.
Ingredients
150 g
White Roux (See attached recipe)
90 g
Reduced Chicken Stock (Optional)
Nutmeg, Freshly Grated (To Taste)
Instructions
Whisk white roux into milk and bring to a simmer over moderate heat, whisking frequently.
Add diced onion and blanched garlic.
Using butcher's twine, tie the thyme sprigs and bay leafs together in a bundle and add to milk.
Add reduced chicken stock (optional).
Gently simmer sauce for 20-30 minutes over low heat.
Remove thyme and bay leaf bundle and discard.
Pour sauce into blender, and blend smooth on high.
Adjust viscotiy of sauce using Xanthan Gum as needed (see video for more details).
Adjust seasoning with salt, nutmeg, white pepper and lemon juice.
Pass sauce through a chinoise and chill thoroughly for a few hours before using on pizza. It will keep refrigerate for up to 5 days in an airtight container.
Notes
The reduced chicken stock is an optional addition, but it does add a pleasent savoriness to this sauce. I normally pair this sauce with a Sicilian style pizza topped with sous vide chicken breast. The juices left in the bag after the sous vide process are added to this sauce to reinforce the overall savory, chicken flavor.
Other additions to this sauce can included Hidden Valley Ranch Packet, Chicken Base (I prefer Knorr Caldo for this application), dried oregano, basil, and parsley.