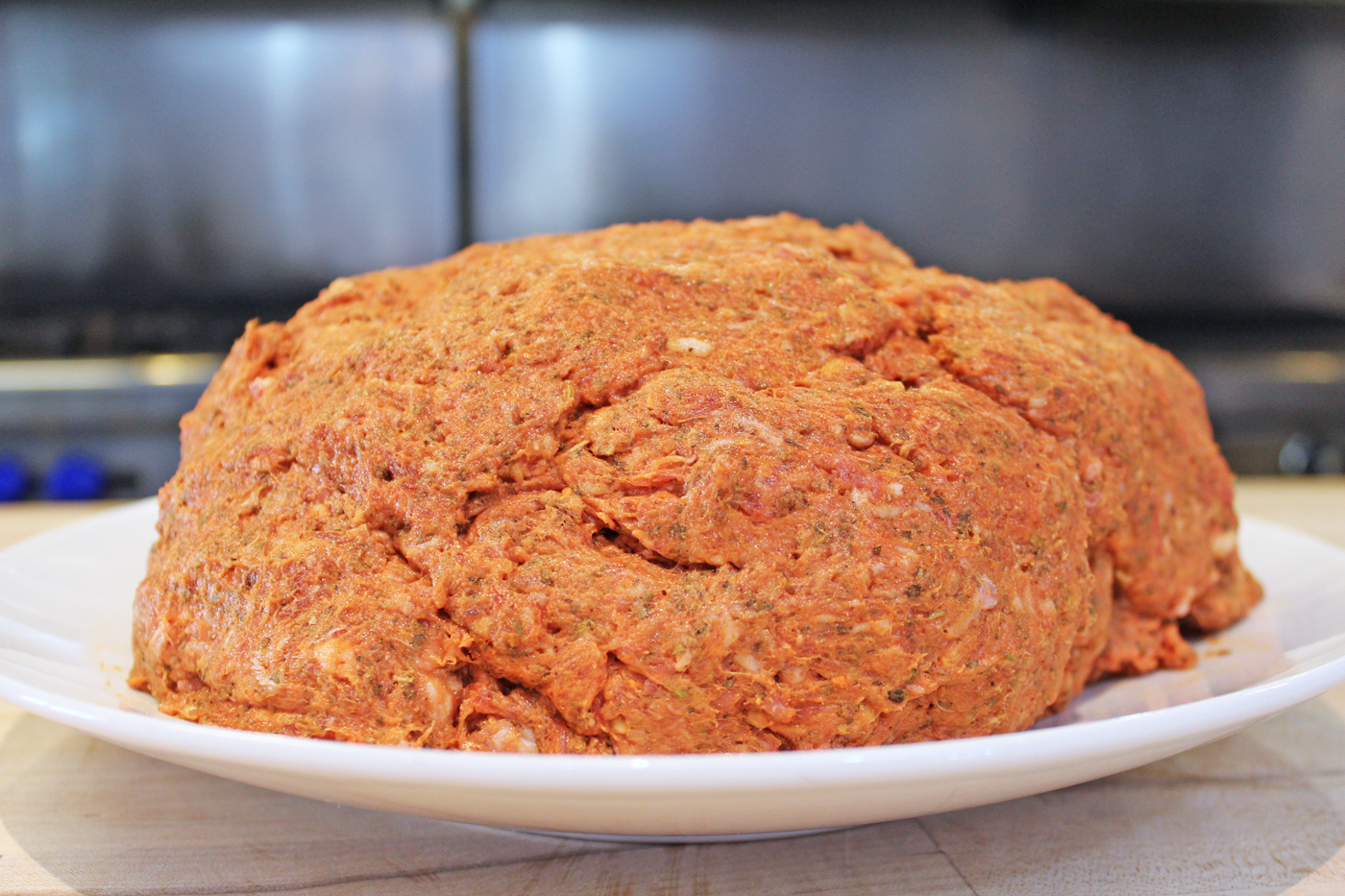 Description
A great recipe for loose Italian sausage, used in my Chicago style deep dish pizza. This Italian sausage also makes a great pizza topping for other styles of pizza as well including New York, Sicilian, and Neapolitan. If using for pizzas other than Chicago, crumble and cook in a pan first, draining any liquid and fat before using. This Italian sausage is also great in tomato sauce, or it can be formed into patties for breakfast plates or sandwiches.
Ingredients
2 T
Fennel Seed (Toasted)
1 T
Coriander Seed (Toasted)
Instructions
Combine all ingredients a stand mixer and mix with paddle attachement until fully incorporated. If using a smaller mixer such as a kitchen aid, it may be necessary to mix sausage in batches.
If a mixer is not avaible, mix thoroughly by hand.
Place in an artight container and refrigerate for a minimum of 3 hours before using. For best results, refrigerate overnight.
This fresh sausage mix will last in your fridge for up to five days. It can be tightly wrapped in plastic wrap and frozen for up to one month.