Here is an interesting photo that I have interest in: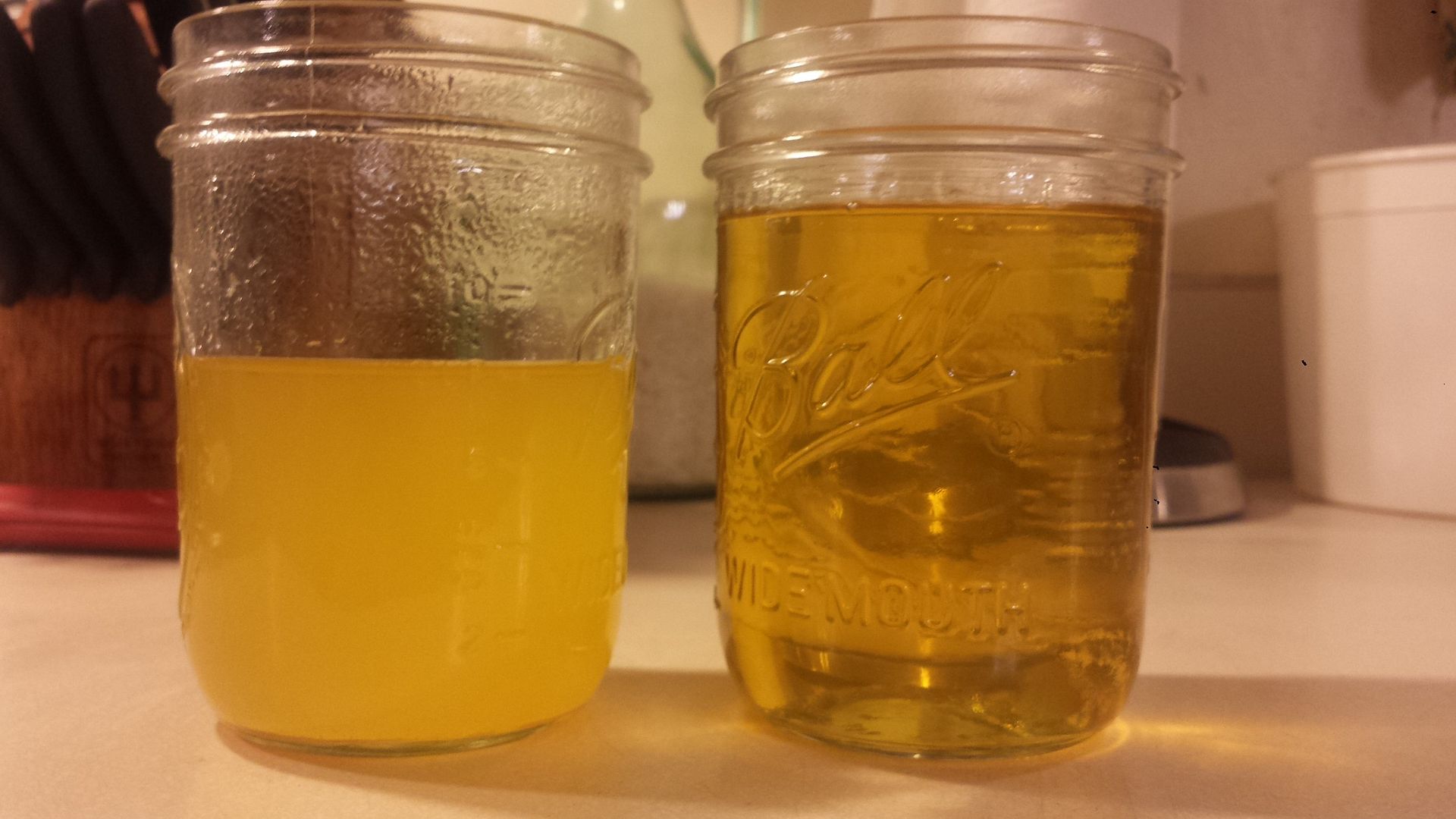 On the left is a 50:50 mix of canola oil and stove top clarified butter, like Chef Jacob mixes, which I really like. On the right is Glee which is what India likes makes.
The left mixture of oil on the left was used to check the oven temperature at 250 degrees F with a temperature transmitter.. The right is a picture of an oven safe kettle with the butter to kill two birds with one stone, so to speak.