The baker's percentage is an important concept for all cooks to understand, whether or not they actually bake bread.
When you start viewing recipes through the lens of the baker's percentage, you'll start recognizing ratios and patters that you didn't see before. These ratios can later be used to write new test recipes or trouble shoot a recipe that's giving you problems.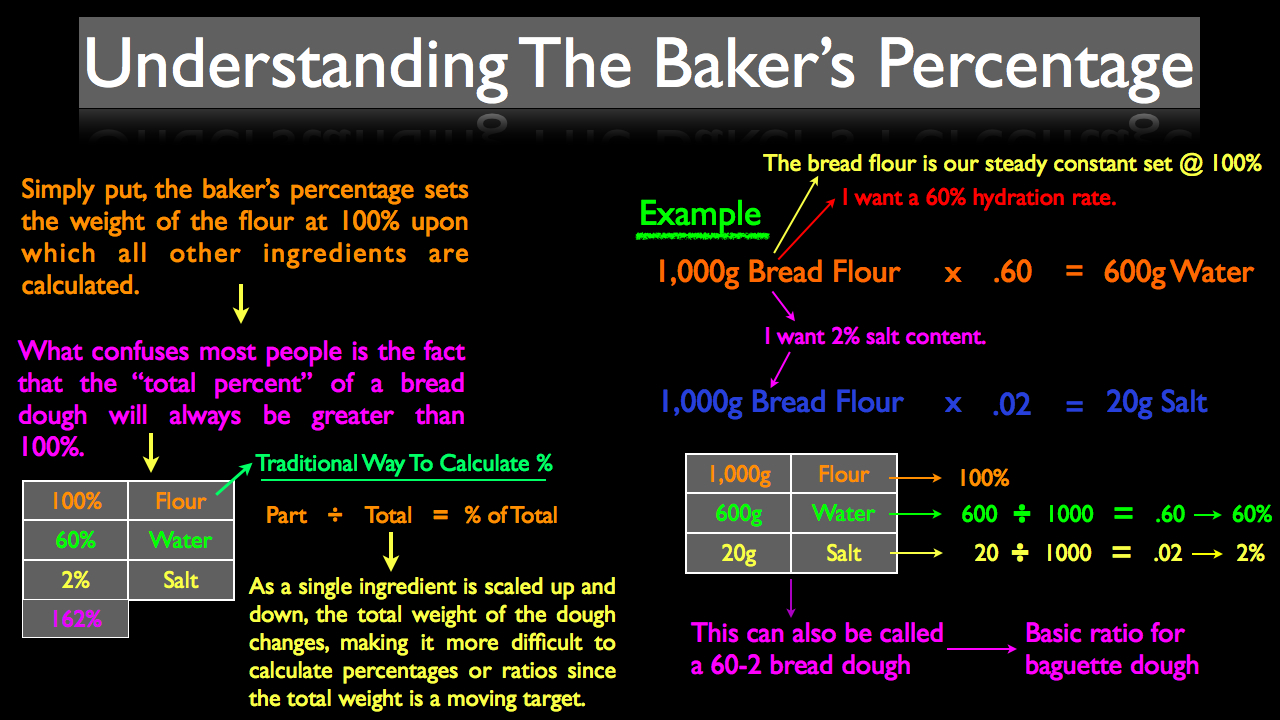 Below is a chart that illustrates traditional ratios for common types of bread dough.