When prepping broccoli, I start by peeling the fibrous coating on the stalk which is often an overlooked component, but in my opinion, the best flavored and textured. Once the stalk is peeled, separate the head of broccoli into individual florets. The size and shape of the florets are dependent on your personal preference and how far up the head you cut the broccoli stalk.
Cut the broccoli stalk on a bias and reserve.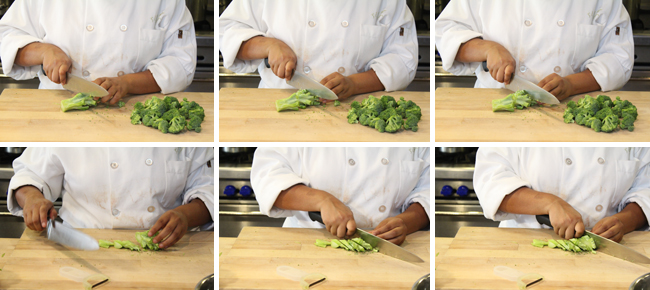 Blanch florets for 2 minutes in boiling salted water and blanch the stalk for three minutes. Remove and chill rapidly in ice water. After the broccoli has been allowed to cool in ice water for 4-5 minutes, drain onto paper towels and reserve for later cooking.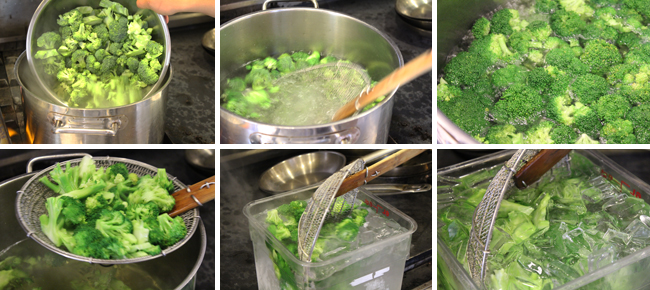 The broccoli is now ready to be sautéed, fried, or roasted.