To peel and slice a seeded melon such as honeydew or cantaloupe, start by topping and tailing, then stand on end, and cut away the rind following the natural contour of the melon with your knife blade.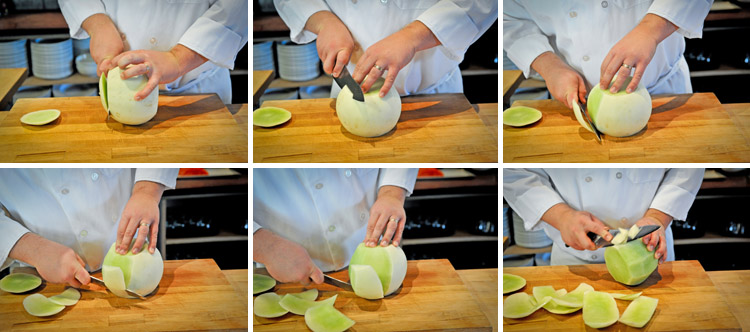 Once the melon is peeled, slice in half and scoop out seeds with a large soup spoon.

To finish, quarter the seeded melon, lay flat and remove the corners by slicing in at a 45° angle as shown top right in the pictures below. Once the corners of the melon are removed, it should lay nice and flat, allowing you to slice into quart inch pieces using good guide hand technique.