To slice and dice an avocado, cut vertically down to the pit, and continue to rotate your knife completely around the length of the avocado. Twist apart the avocado to create two halves (as shown below).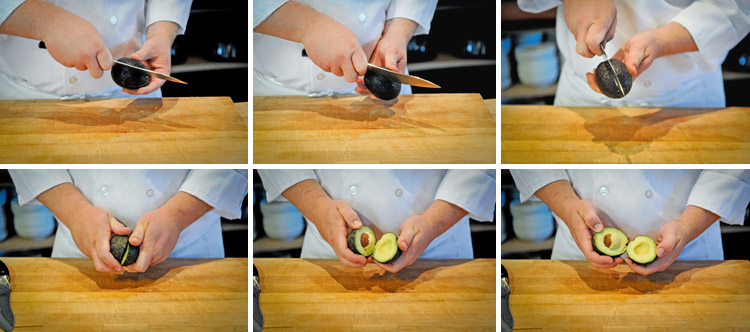 To remove the pit, carefully tap with the bottom portion of your blade, just hard enough to sink into the pit. Rotate your knife clockwise, while firmly holding the avocado half. This should easily release pit, which you can then remove by pulling your knife upward. To release the pit from the blade of your knife, slip your knife hand up the backside of the blade and push the pit directly away from the knife using your thumb and index finger.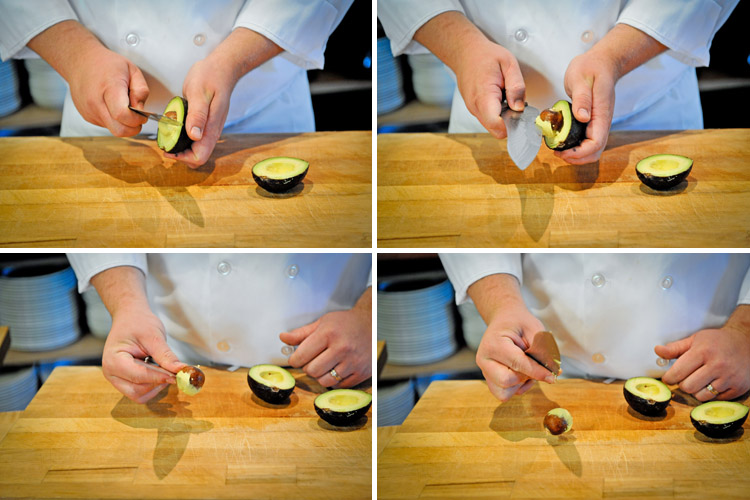 If you plan on dicing your avocado, simply cut a cross hatch pattern into the flesh as shown below. Remove the flesh with a large soup spoon to reveal your dice.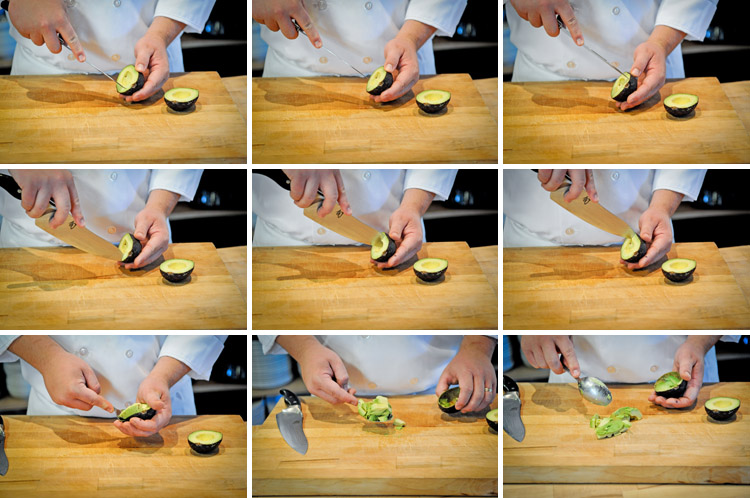 To slice your avocado, remove the flesh using a large soup spoon and a scooping motion, running the edge of the spoon between the skin and avocado. Lay the avocado cut side down, and slice into strips. Quick Tip: Use the tip of your knife and pull your blade straight back. This will help keep the sliced avocado in tact so you can easily fan it for display purposes.