Start by topping and tailing the onion and peeling off the outer skin.

Starting on the same side of the onion as your knife hand, make thin, slightly angled cuts towards the center of the onion, using proper guide hand technique to make sure your cuts are uniform, thin and accurate.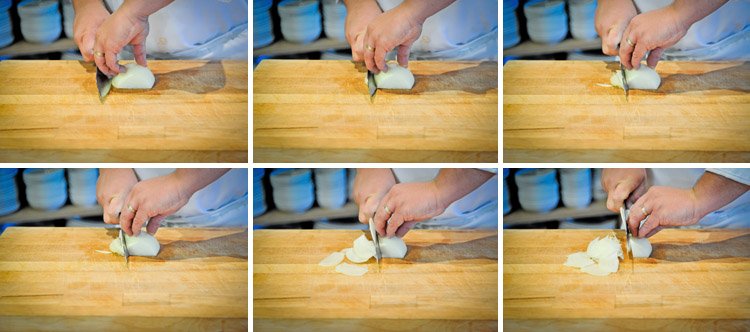 Once your knife reaches a 90° angle (halfway through the onion), roll the onion on its side and continue as before.