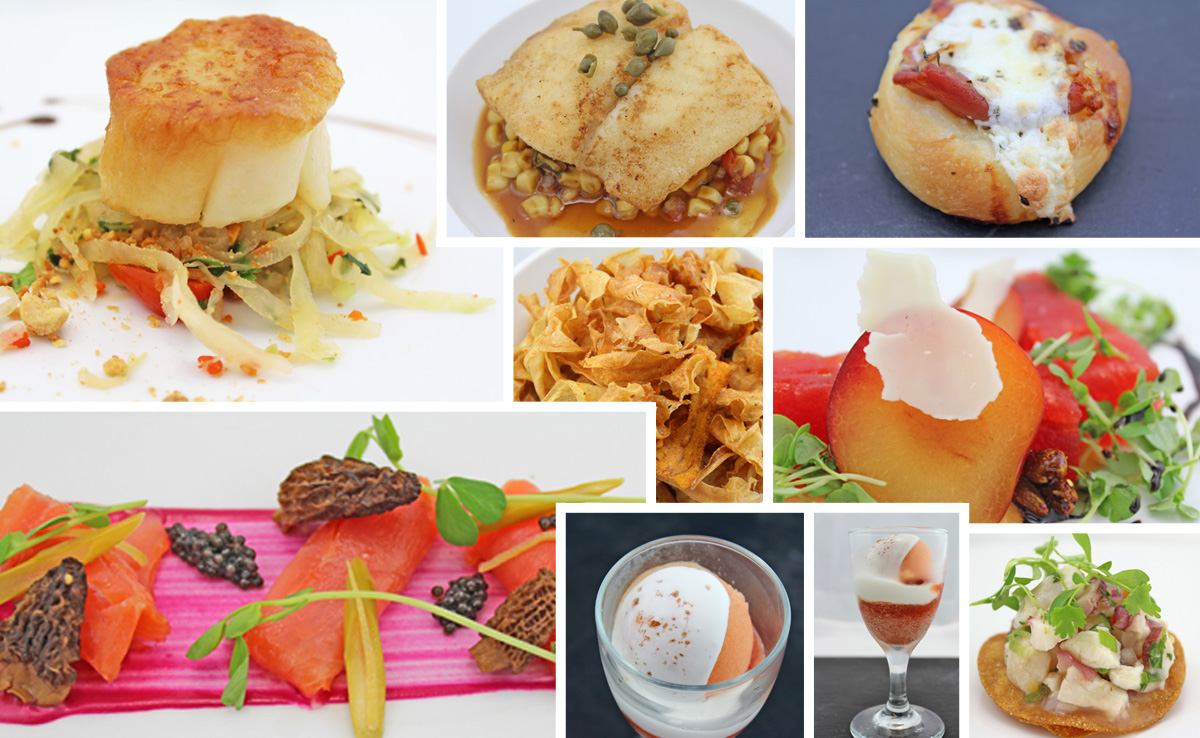 For this Stella Underground, we decided to go all fish.
Snacks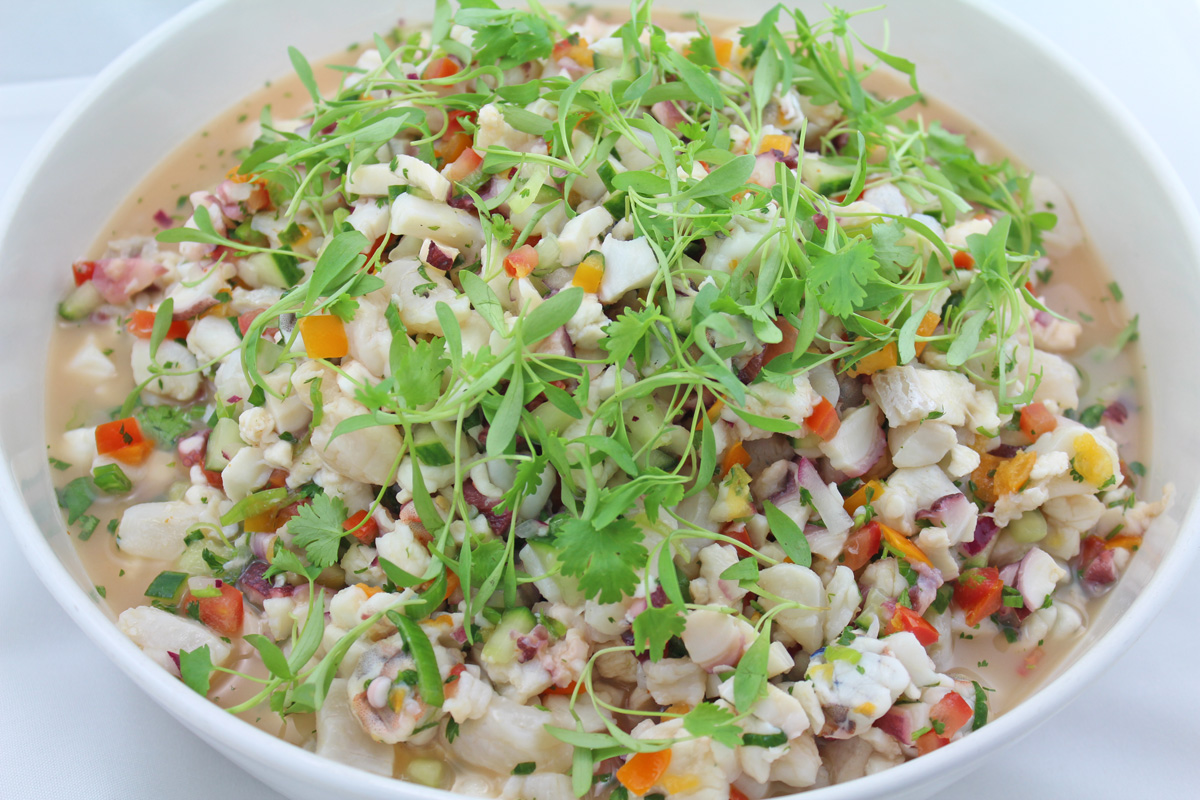 mixed seafood ceviche featuring octopus, halibut, blue spot prawns and scallop; served with a homemade tostada shell
One of my favorite summer dishes is a simple ceviche. Fresh diced fish mixed with lime juice, maybe sometimes a little tomato paste, or dare I say even a tiny bit of ketchup for sweetness. Add in diced tomato, red onion, and cucumber, a good amount of chopped cilantro, and adjust final seasoning with salt and a little bit of sugar to balance the acidity.
Allow to marinate for an hour or two, and serve alongside something crispy. For this dinner we served miniature, home made tostada shells. If you're feeling less ambitious, a simple bag of tortilla chips will always suffice.
If you want to try your hand a making ceviche, check out this classic Stella Culinary recipe. I also discussed my approach to making ceviche and some of the finer details involved in a recent episode of Ask Chef Jacob.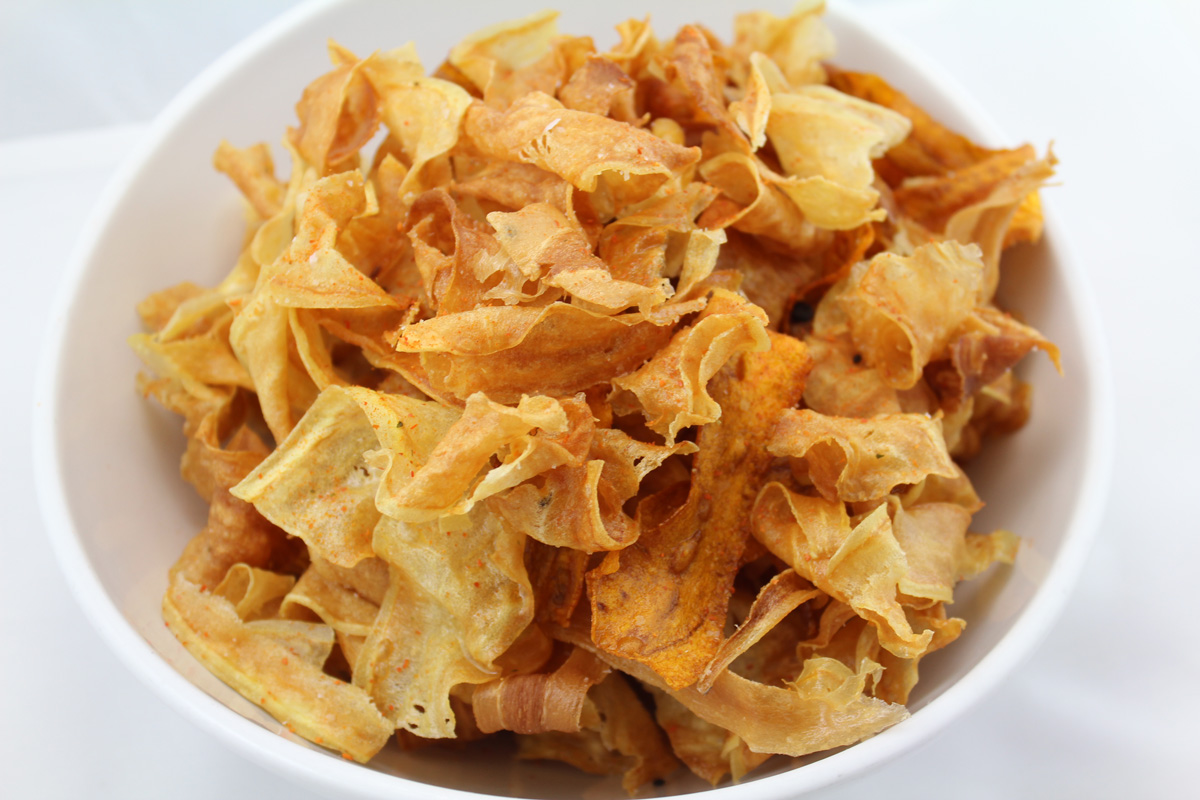 root vegetable chips with togarashi
Another simple yet addicting appetizer are these root vegetables chips. Carrots, parsnips, sweet potatoes, and beets are peeled and then shaved thin using a Japanese Mandolin. They're then soaked in cold water, and rinsed to remove any excess starch. The chips are fried at 300F until crispy, drained on a paper towel, and dusted with togarashi.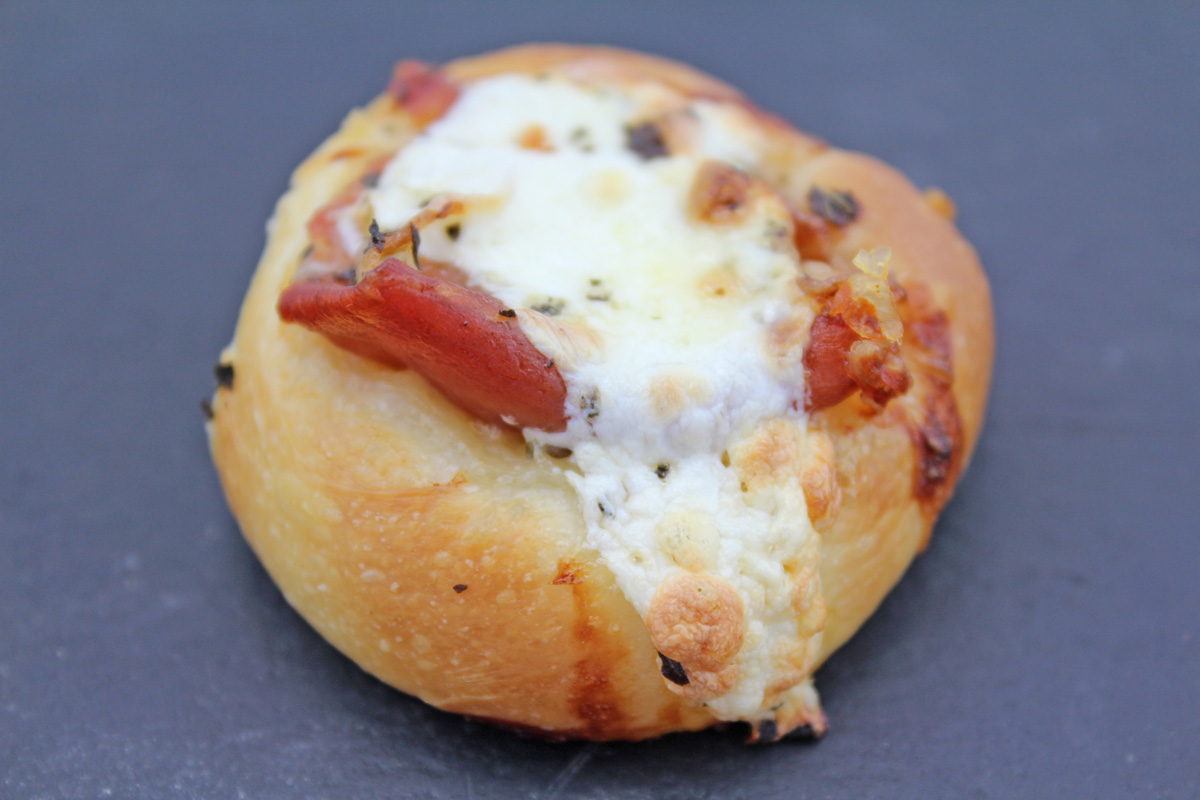 brioche bite with prosciutto, mozarella and basil
Our hamburger brioche bun dough is the recipe gift that keeps on giving.
In this iteration, we scaled the brioche buns to bite sized portions, dented the middle, and filled with prosciutto and burrata. Here's a more detailed step-by-step guide on how to make these delicious brioche bites.
First Course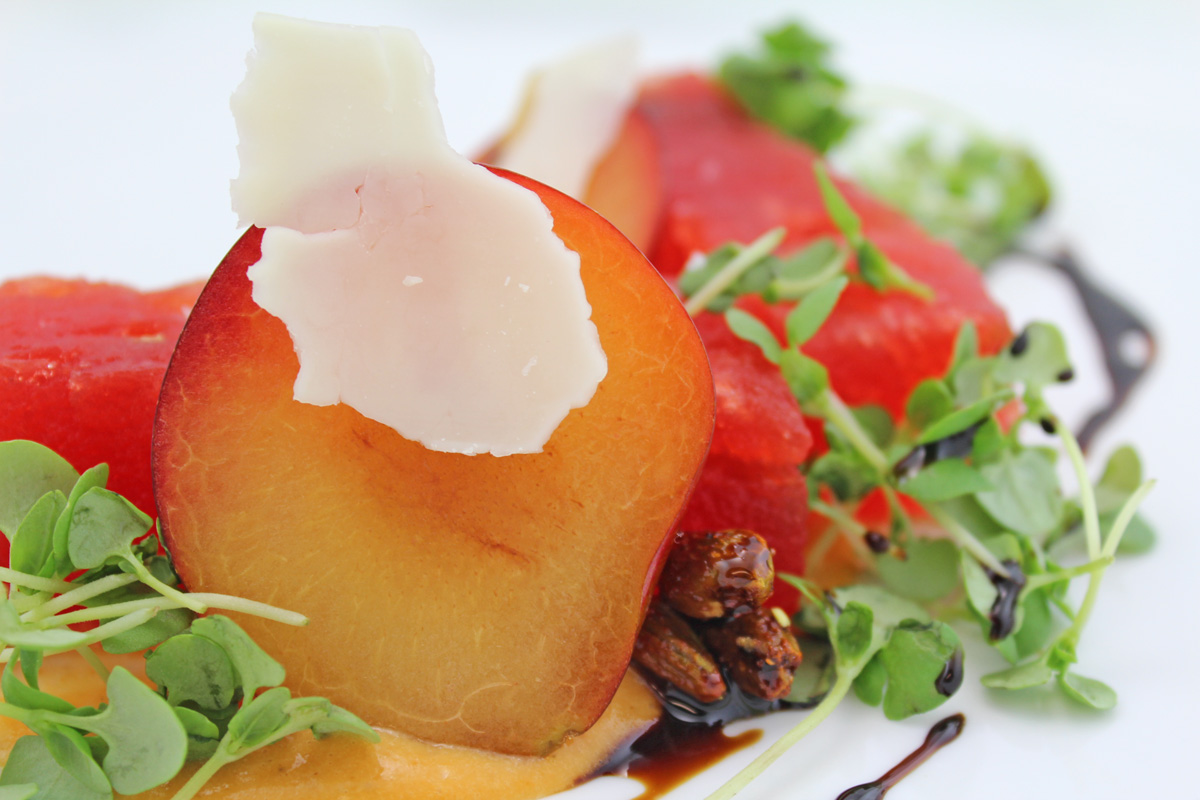 compressed watermelon and plum salad, apricot-cardamom yogurt, micro basil, awase spiced pistachios, smoked goat cheddar, balsamic reduction
For this course, the watermelon was compressed using a chamber vacuum sealer; this removes all the oxygen from the watermelon chunk giving a deep red, jewel like color with a more toothsome texture. The watermelon is paired with plums and laid on a strip of yogurt that's been pureed with apricots and cardamom. The dish is then garnished with awase spiced pistachios, micro basil and an amazing smoked goat cheddar form Redwood Hills Farms.
The dish is finished with a small drizzle of reduced balsamic which offers sweetness, depth and acidity.
Second Course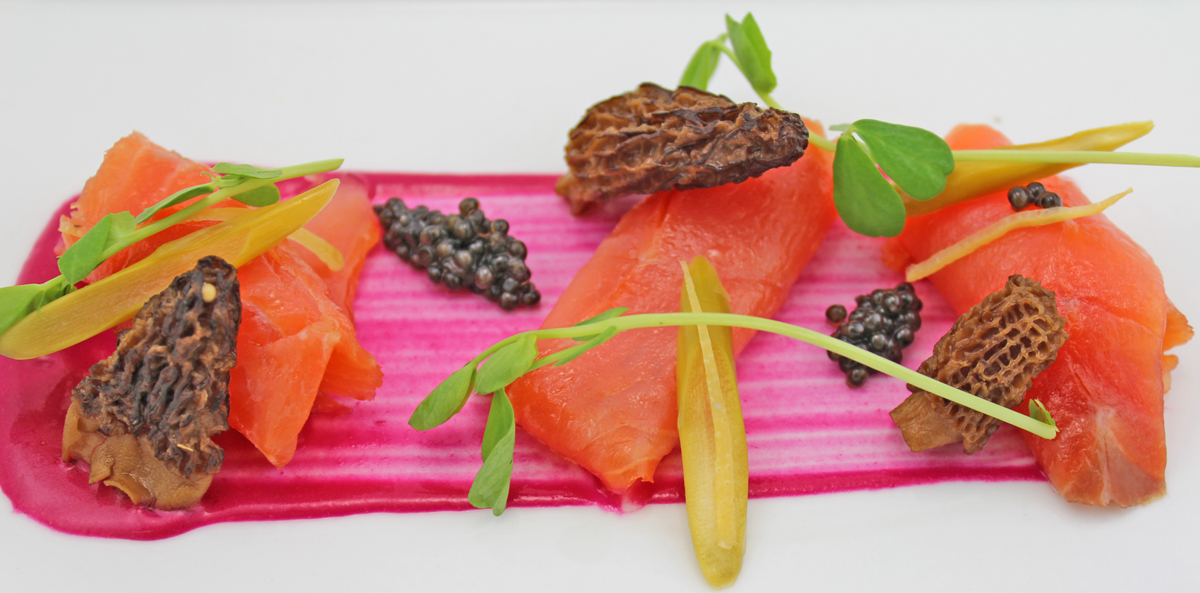 smoked salmon, beet & cider emulsion, pickled morels and asparagus stems, caviar, pea shoots
This dish was all about earthiness and acidity, and how those two flavors interplay with smoked salmon.
On the base of the plate is a simple emulsion made with roasted red beets and apple cider; as they're blended together, a small amount of canola oil was streamed in to slightly thicken the sauce and give it a smooth mouth feel. The red beet emulsion was painted on the plate using a brush.
Pieces of rolled smoked salmon where placed on top of the beet emulsion and garnished with pickled asparagus stems, pickled morel mushrooms, pea shoots, preserved lemon rind, and caviar.
Third Course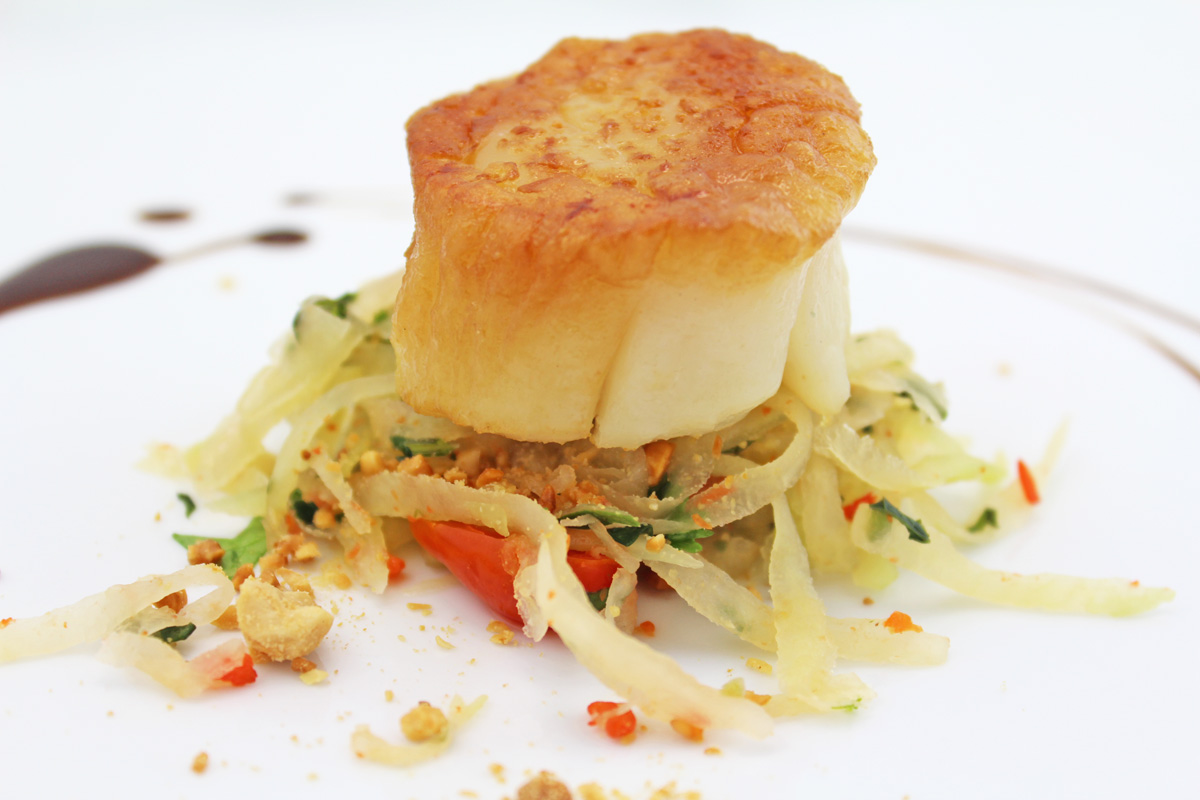 diver scallop, shaved green papaya salad with marinated tomatoes and fish sauce, black garlic & lemon grass glaze
Simple and refreshing was the main focus of this dish.
We started with green papaya shaved on a box grater, and marinated with lime juice and fish sauce. The salad was completed with baby heirloom tomatoes, chopped peanuts, Thai basil, and cilantro.
The sauce was a reduced glaze made of black garlic and lemon grass.
Fourth Course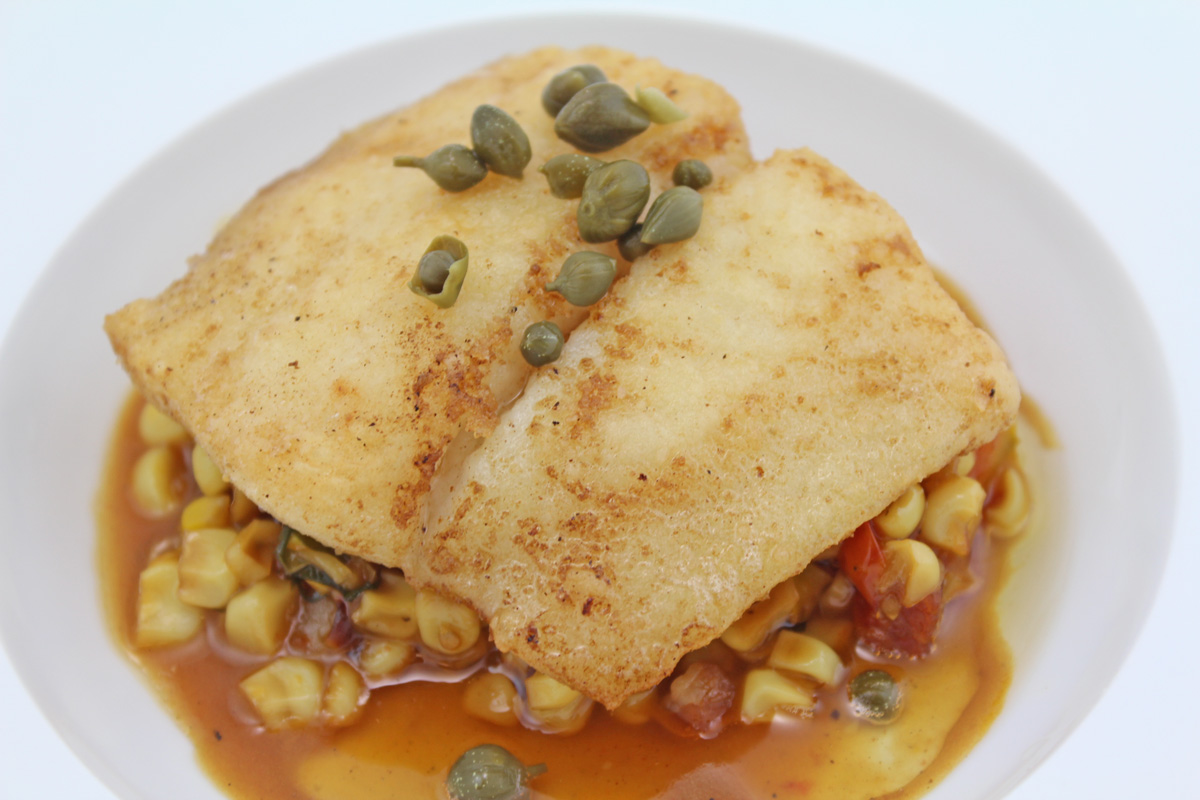 'sole meuniere;' basil glazed corn, capers, brown butter
This is one of my all time favorite fish dishes. Delicate sole, lightly coated in flour, and browned in a pan using a mixture of oil and butter. The sole is then sauced with brown butter and capers.
This being summer, we glazed corn kernels in a corn cob stock, and threw in Nueske's bacon and fresh chopped basil for some added flavor.
Fifth Course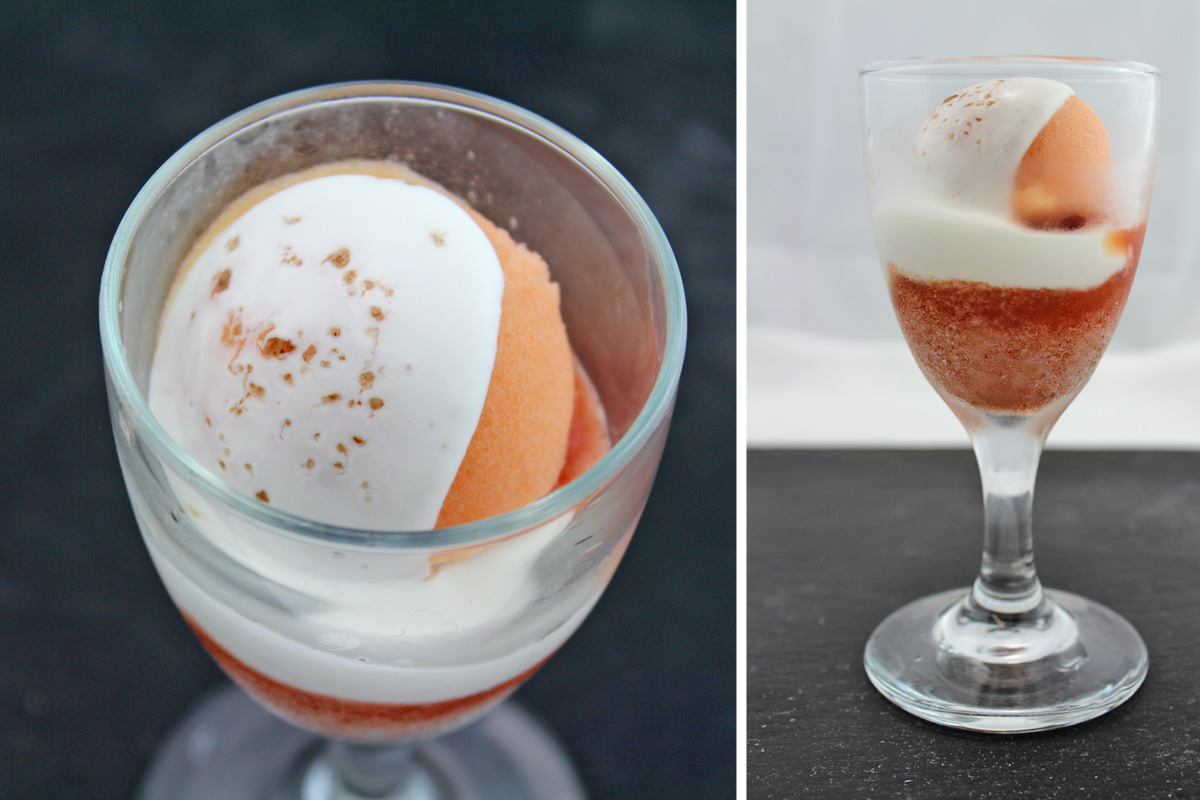 duo of apricot and plum sorbet, creme fraiche, smoked sea salt
Apriocot and plum purees were spun into individual sorbets. The duo of sorbet was then garnished with creme fraiche and smoked sea salt; the former brought a rich creamy mouth feel, while the latter added complexity and seasoning.