Pan Roasted Halibut, Tomato-Panzanella Salad, Lemon-Caper Beurre Blanc | Video Recipe
We kick off our new recipe video series, "The Completed Dish," with a video on how to make our top selling entree. Not a night goes by that a guest doesn't request this recipe and the best part is, it's extremely simple. There are a few background techniques that you should understand first, like pan roasting a piece of fish and how to make a beurre blanc sauce.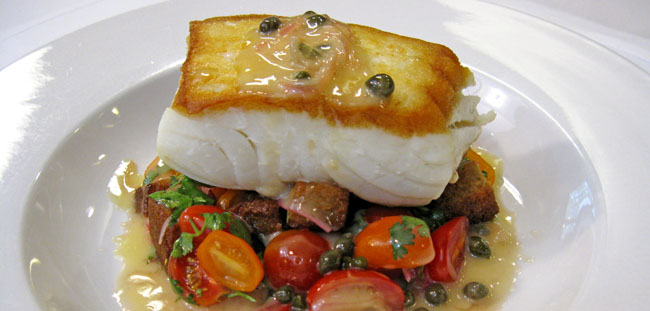 We've shot video on all these techniques and some more that are mentioned in this video. For more information, check out the links below.
Further Information
22 comments